Student Tuition Employment Program
Student Tuition Employment Program
Step Up Your Future!
Taking college classes and working for us?
You rock.
We want to reward all that hard work with a check written directly to you -- up to$4,000 every year on top of your hourly wage.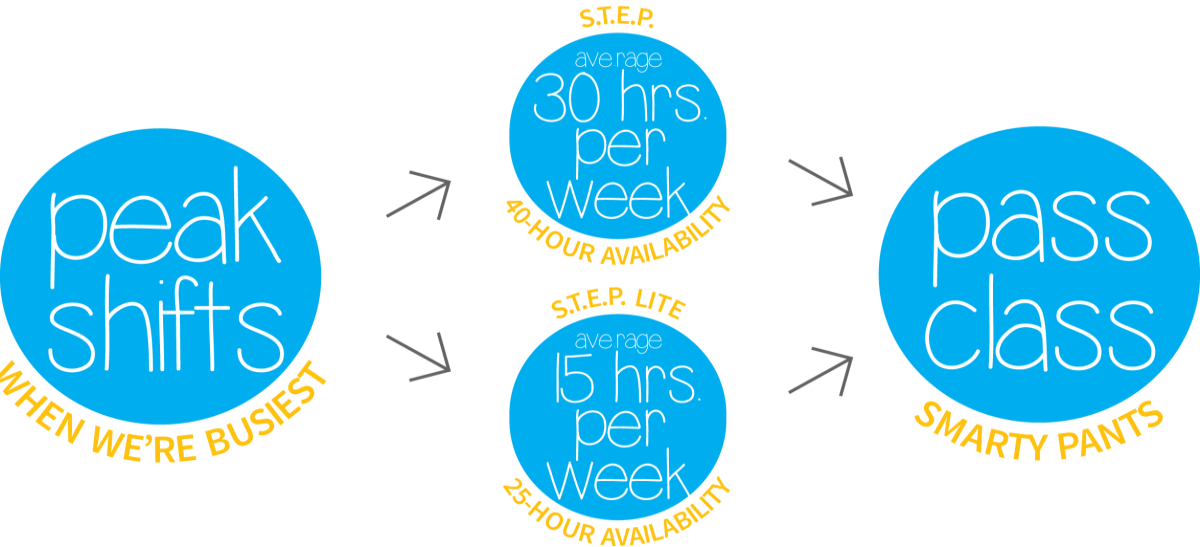 Nice!
The more peak shifts you make yourself available for, the more money you get.
Simple as that.
When you pass all your classes, you're golden.
So give us some of your time and we'll give you some niiiiiiiiiiiiiiiiiiice chunk change.
---
The Student Tuition Employment Program was created in 1986 with just two employees participating.
The program reimburses students for a percentage of their tuition based on the number of peak shifts (lunch or late night) that they are available to work. In order to qualify to be on the S.T.E.P. program each semester, employees must be employed at the start of the semester, make themselves available to work qualifying peak shifts consistently throughout the school term, and work a minimum number of hours a week.
The program is based on a point system and participants earn points for number of years worked and for working our busiest times. The point system determines the percentage of tuition that the employee is reimbursed. The maximum amount available to an employee on S.T.E.P. during a school year is $4,000.