Student Tuition Employment Program
Student Tuition Employment Program
Step Up Your Future!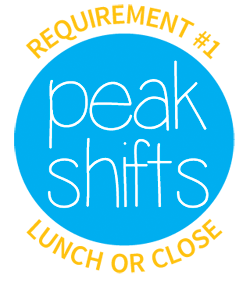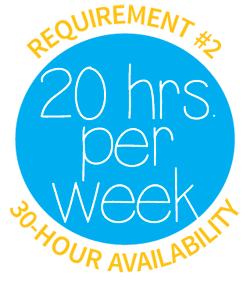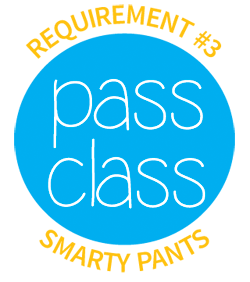 The Student Tuition Employment Program was created in 1986 with just two employees participating.
The program reimburses students for a percentage of their tuition based on the number of peak shifts (lunch or late night) that they are available to work. In order to qualify to be on the S.T.E.P. Program each semester, employees must be employed at the start of the semester, make themselves available to work qualifying peak shifts consistently throughout the school term, and work a minimum of 20 hours a week.
The program is based on a point system and participants earn points for number of years worked and for working specified peak shifts. The point system determines the percentage of tuition that the employee is reimbursed. The maximum amount available to an employee on S.T.E.P. during a school year is $3,300.
Conditions and Qualifying Criteria for STEP
Frequently Asked Questions
How do I qualify to be on S.T.E.P.?
First, you must fill out a job application to be interviewed to see if we feel you would be a successful member of our team. The program is available to all Amigos/Kings Classic employees who meet the qualifications.
If I am only 15 or 16 years old, is it too early to be thinking about S.T.E.P.?
The time to plan for your future is now! If you start working with Amigos/Kings Classic while you are in high school, you will earn credit for tenure on the plan. You will also be a trained and valuable part of the team by the time you are ready to start college and therefore earn a higher wage.
What if I move to another city to attend college?
You should be able to transfer to work in another Amigos/Kings Classic store provided there is one in or near the same city as your college. You will automatically have a job that you are familiar with.
What kind of school or college does this program apply to?
Any post-secondary school where you attend classes and pay tuition will be considered. This includes universities, state and community colleges, business and trade schools. The maximum tuition reimbursement paid is based on the University of Nebraska tuition rates.
Does it matter what my major or G.P.A. is or if I am on a full-ride scholarship?
No. If you meet the requirements of the S.T.E.P. program, your major, grade-point average, and parents' income are not factors in eligibility. Your S.T.E.P. money will be an added bonus if you already have another scholarship.
What happens if I drop classes or quit school before the end of the term?
Once we have a copy of your grade report, the check for tuition reimbursement is issued. Therefore, if you terminated employment, drop classes, or quit school before the end of the semester, you will not receive your check.
How do I collect my S.T.E.P. money?
Your S.T.E.P. check is written directly to you after the Corporate Office receives verification of the classes you completed (your report card). It is a separate check from your paycheck that you can use however you choose.