Join Our Team!
Join Our Team!
| | | |
| --- | --- | --- |
| With our Student Tuition Employment Program, allow yourself to earn up to $4,000 per year for college in addition to your paycheck! | When your big efforts and hard work pay off, we notice and give you opportunities to vacation on our dime! We offer incentive trips each year for our shining stars to kick back, relax, and enjoy an exciting, paid-for vacation. | Just because you're in high school doesn't mean you can't get bonuses. We offer Prime Time Bonuses and Graduation Bonuses to give you that extra cash flow. |
| | | |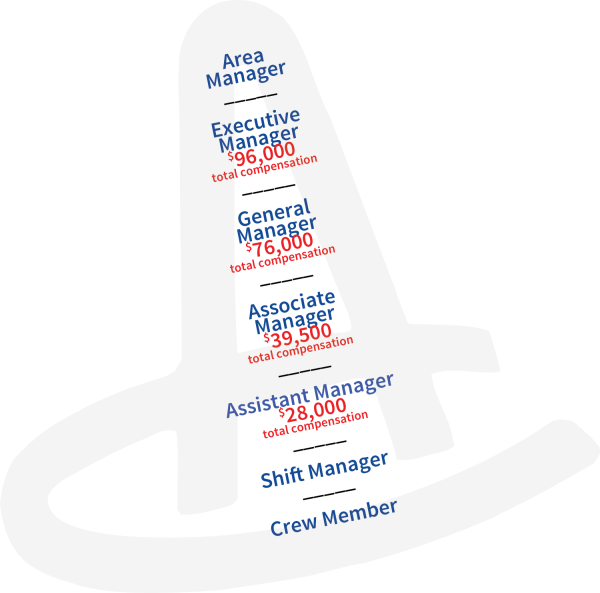 Matt Keslar: From Co-Worker to Manager

At the age of 14, he took it upon himself to get a job. He wanted to make his own money and do things on his own. His sister referred him to Amigos since she herself had enjoyed her time as an Amigos co-worker, and the rest is history.
Or shall we say, the present?
Now 21, Matt recently took on the role of manager for our Coddington & West A Lincoln location. For the past 7 years, Matt's instinct, drive, and motivation to do well have taken him through the ranks of leadership and allowed him to finally manage his very own Amigos/Kings location.
His advice for those who want to follow in his footsteps? "Learn the menu; it will be your best friend. And work your butt off. Work harder than anyone else."
Words of wisdom from the recently of-age manager.
On independence: "I was 14. I was Mr. I-N-D-E-P-E-N-D-E-N-T. I wanted money."
On leading: "I think it's part of my natural instinct and drive to just go and be the leader."
On managing: "As a manager, you have to manage by example. I have a different mentality than expecting the employees to work while I manage. I expect the employees to work while I work harder than them. Because you can't expect anyone to work hard if you're not."
On teamwork: "We all work as a team to get everything done, and we're all having a good time being happy at work."
On variety: "I like the variety of responsibilities and working with so many different people and different cultures. I've learned how to be a leader of all sorts of different people and work with all sorts of different people."